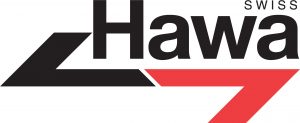 HAWA-Junior: A proven all-rounder with solutions for the future
HAWA JUNIOR 80 / 120 / 160 / 250/G
The principle
HAWA-Junior has been a success for more than 20 years. A comprehensive sliding hardware system with a broad range of applications and proven million-fold, it is a firm favourite with architects, designers and uders alike. Whether sliding glass doors with patch suspension or continuous profile – HAWA-Junior blends harmoniously into any architectural surround. The system's complexity and extensive accessory programme leave plenty of scope for any application – including sliding wooden doors – and offer a wide range of fittings options for doors weighing from 40kg up to 250kg.
The benefits
–   Elegant, adaptable profile design with invisibly integrated technology.
–   Quiet running properties and a long life thanks to high-quality plastic rollers and plain anodised top tracks.
–   Track stops with adjustable retention force for greater operating convenience.
–   Discreet, point-fixing floor gudie or stable, two-point guiding in a floor-fitted track, depending on operational requirements.
–   High operational safety thanks to form-fitting glass connections.
–   Frameless system for wood/wood, wood/glass and glass/glass panel combinations.
This sophisticated hardware system opens up new dimensions in the field of transparent room design for architects and planners.
It is remarkably simple to install: the suspension is fitted from the interior, thus providing protection against break-ins,
and the countersunk suspension bolt permits an especially low installation height.
It is also extremely simple to adjust the position of the sliding door as the vertical adjustment can be carried out from the interior.
This system can be applied to door using steel, timber or glass.
Jumbo Sized Sliding Doors
We use a combination of hardware to achieve easy operation on jumbo size door panels,
with a maximum surface area of 18m2 on a single panel.
We are able to build it with or without frame to achieve aesthetic look require by architects or home owner.