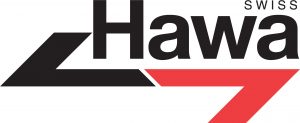 HAWA APERTO 60/GL
The principle
HAWA-Aperto 60/GL gives you completely new possibillities across many different settings. The way this sliding hardware system stacks the doors is a small miracle; up to nine light-duty glass panels tuck away simply and easily into the tiniest of spaces, either in parallel or at 90deg to the sliding axis. Not only is the system cost-efficient and flexible; the clean flush lines of its slim-line suspension and glass retainer profile appeal to even the most sophisticated designers, HAWA-Aperto 60/GL is also an enduring pleasure to operate, thanks to feather-light running and the typical feel of Hawa quality workmanship.
The benefits
The first system for light-duty, stackable glass doors weighing up to 60 kg (132 lbs .)
Simple intallation and immense flexibility thanks to a modular, snap-fitting track system.
Light-duty installations without a bottom guide track are possible .
Aesthetic covers in stainless steel effect or plain anodised finishs clip-on after assembly.
Corrosion-resistant materials make outdoor applications possible.
Hawa AG undertakes planning for special installations involving changes of direction, curved top tracks.etc.