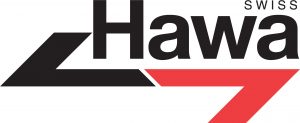 HAWA SYMMETRIC 80/G
The principle
HAWA – Symmetric 80/G connects two sliding glass doors via a fibreglass-reinforced toothed belt on deflection rollers. The system makes it easy to open and close doors symmetrically. Absolutely maintenance-free, extremely smooth running properties and no visible floor guides.
The benefits
–   Opens and closes two door symmetrically
–   High-quality trolleys enable easy sliding even with just one hand.
–   Fibreglass-reinforced toothed belts guarantee high tear resistance and minimum stretch.
–   Easy installation: insert doors and attach toothed belt from one side.
–   A continuous floor guide track provies high stability,. (optional)
–   Elegant glass retainer profiles, available untreated and plain anodised.