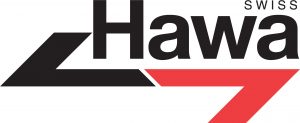 HAWA SHOPFRONT 400/G
The principle
HAWA-Shopfront 400/G is the popular and professional solution for heavy-duty all-glass sliding walls. Installed at thousands of sites all over the world, this hardware has the necessary quality and load-bearing capability to move doors up to 400 kg during years of trouble free service. Yet for all that performance, its look are far from heavyweight. Perfectly airy and aesthetic designs are possible, bringing out the lightness of glass as an architectural material. A pivot door, either close to the stacking area or on the opposite side, is likewise no problem with this versatile hardware system.
The benefits
–   Specially designed for heavy duty doors that call for a high degree of quality and precision.
–   Smooth runnig and highly durable.
–   Compact stacking area.
–   Pivot doors can be easily integrated.
–   Plenty of flexibility for custom solutions.
–   Integrated bar bolt lock for security.
We have our very own Europe style aluminium profile.
This aluminium profile is designed in a way so that the ecstatic look of the shop or office will be uniform,
it can be combined with swing, slide or as fixed panel